7-11 Taiwan loves to collaborate with trending brands to launch special series items that always cause fans riot! Such as Hello Kitty Lucky Bag, Marvel item, Winnie The Pooh 3C Sakura items, and LEGO Disney Minifigures Series 2 for this time!
This time 7-11 Taiwan collaborate with LEGO to launch Disney Minifigures Series 2 that definitely will make Disney and LEGO's fan scream! It features 18 classic characters from our beloved TV shows and movies. It included B&W Minnie Mouse, Aladdin, Nightmare Before Chrtmas, Ducktales, Chip & Dale, Incredibles 2, Hercules and Frozen.
At 11:00 am on April 24, the all Taiwan 7-11 store will start pre-order for a box with 60 blind packs at NTD 8,340 (RM1120). It is a little bit pricey but what you can ensure is that you can have all 18 Disney minifigures collected at a time! And single blind pack will hit store shelves on 1 May at NTD139 (RM20) .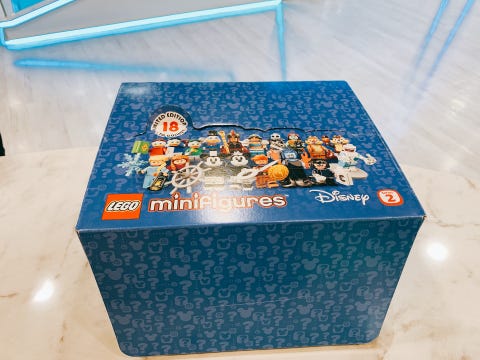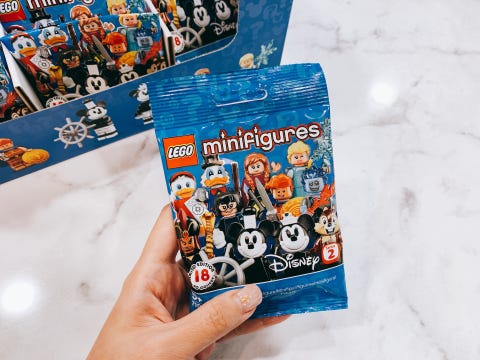 The minifigures inside the single-blind pack are randomly chosen, just depend on your luck! There are small parts that easy to assemble inside.
Check out detail photos of each Disney Series 2 minifigure below!
▼ If my luck is really good, I really hope to get this year 1928 version of Mickey and Minnie. It maintains the characteristics of black and white films, as well as our familiar sailing style, I'm really into it!
▼ Ducktales series is minifigures must-collect! The three ducklings Huey, Dewey, Louie are really cute, each of them is holding something of his own.
▼ Chip & Dale
▼ Hercules and Hardes
▼ Elsa and Anne from Frozen that every girls like!
▼ Frozone and Edna Mode from Incredibles 2
▼ Princess Jasmine and Evil Jafar from Aladdin
▼ Jack Skellington and Sally from Nightmare Before Christmas
Source: UDN News
▼ LEGO Disney Minifigures Series 2 which launched in 2016 is impressive too! It is time for friends who haven't collected it to buy!
LEGO Full Set of 18 Disney Characters 71012 Mini Figures
---
Read more articles about LEGO :
+ Lego Classic Sports Car Series Review: From 1994 To 2019
+ 6 New Batman Sets 2019 on His 80th Anniversary!
+ LEGO Harry Potter 2001-2002 Series Look Back
+ LEGO Star Wars sets you can't find in Malaysia Lazada, Shopee, & Qoo10
+ LEGO Builds a Real Size CNY Reunion Dinner Scene in Taipei
+LEGO From The U.S is Cheaper?
+ Top 5 LEGO Sets in Singapore in 2018
+ 6 Things LEGO Newbies Have to Know